Aarogya Setu App Vaccination Registration । Aarogya Setu App Uses । Aarogya Setu App Vaccination । Aarogya Setu App For Vaccination । Registration For Vaccination
Aarogya Setu / Aarogya Setu App Vaccination Registration-is a mobile application developed by the Government of India to connect essential health services with the people of India in our joint fight against COVID-19. The purpose of the app is to enhance the initiative of the Government of India, especially the Department of Health, to actively reach out to the users of the app and inform them about the risks, best practices and relevant advice related to prevention of COVID-19.
Hello friends, we provide you Aarogya Setu App Vaccination Registration details in this post . If you are going for vaccination then you have to check this post . for more details read this post-
Aarogya Setu App Uses
The Aarogya Setu App works on Bluetooth-based technology and attempts to determine the risk based on the user's location & here we Register for Vaccination or More Aarogya Setu App Uses are given below-:
The risk factor is also based on the data available for that particular location.
It informs the user that if he has crossed a path with a 6-ft proximity with positive COVID-19 case.
The app recommends several measures to the user such as self assessment test, social distancing, do's and don'ts between COVID-19.
Aarogya Setu App also informs the user about precautionary measures and maintaining social distance in times of global pandemics.
According to the PMO statement, the app can also be an e-pass that facilitates travel from one place to another.
If a user is at high risk, the app will advise him to go to the nearest test center for testing and call the toll-free number 1075 immediately.
The app is also equipped with a chatbot that answers all the basic questions on coronavirus disease or COVID-19.
Users can also get helpline numbers for each state in India.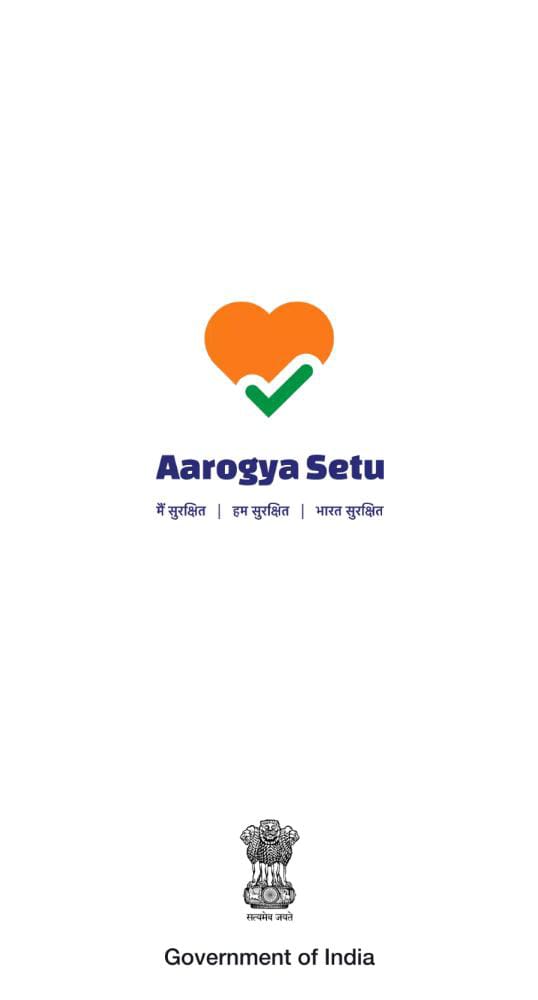 Read More-: How to check PMJAY Hospital List Online
Aarogya Setu App Vaccination Registration
If you want to Register on AAROGYA SETU for Vaccination then you have clear some steps for successful Aarogya Setu App Vaccination Registration. They all steps describe below-:
Firstly, You have to Download AAROGYA SETU APP from the play store of your android mobile . click here for fast download
After installation of Aarogya setu app , just sign up it with using your mobile number and some personal details.
After Submit your OTP , your app ready for Aarogya Setu App Vaccination Registration.
Now you have to click on Vaccination icon .
Now a new page open , here submit your mobile number and fill the OTP in the required section.
After that Registration For Vaccination page will be open. here you have to fill all the details about Vaccinator . Like-: name, Gender, birth year, aadhar no. etc .
When you fill all the detail then click on submit button.
Now you have to find vaccination center near by you so here fill your 6 Digit Area pin code . and select free or paid section or click on Find vaccination center.
After that your vaccination date and schedule for appointment has been created.
You may ready for Vaccination in appoint date and time .
Aarogya Setu App Download for Android
Aarogya Setu App is a very useful and good app for health ,coz now we are in a big danger of Covid-19 and we want some safety and security . For our safety Indian Government develop a app for us . You can download it from below steps-:
First of all , You have to open Play Store in your android mobile.
Search Aarogya Setu App on search bar.
Now Aarogya Setu searched on your mobile you have to click on INSTALL button.
Now Aarogya setu App Download on your mobile and you can Vaccination Registration after login in this app.
Aarogya Setu App Helpline Number
if you want any help from aarogya setu app then you can call 1075 tollfree number.
FAQs about Aarogya Setu App Vaccination Registration
Q.1 Can we register on aarogya Setu app for above 18 plus vaccine?
Ans. Yes , you can register for vaccination in aarogya setu app if you are 18 years old.
Q.2 I have already taken 1st dose of Covid shield vaccine but it is not showing in aarogya Setu Application?
Ans. There is a late update only . you may get this update after 24 hours of vaccination. Otherwise you check this update waya mobile message link. You can click on this link and get your all details properly.
Q.3 I'll registered with aarogya Setu app for COVID vaccination. what next now ?
Ans. After your Registration you get update when vaccine available in your given pin code. Otherwise you have to check it again offline .
Q.4 Which is better aarogya Setu or Cowin 2 app for vaccine registration?
Ans. They both are useful apps for vaccine registration. Coz in some states Cowin vaccine available and in some states are Covid shield vaccine . For this reason some people use aarogya Setu or Cowin 2 app.
Q.5 How can I change my vaccination date that already registered in the aarogya Setu application?
Ans. If you want to change your vaccination date you can change it from vaccination section in aarogya setu app .
Q.6 Aarogya Setu App Vaccination Registration Official website?
Ans. click here
Important Links
Related Posts-: